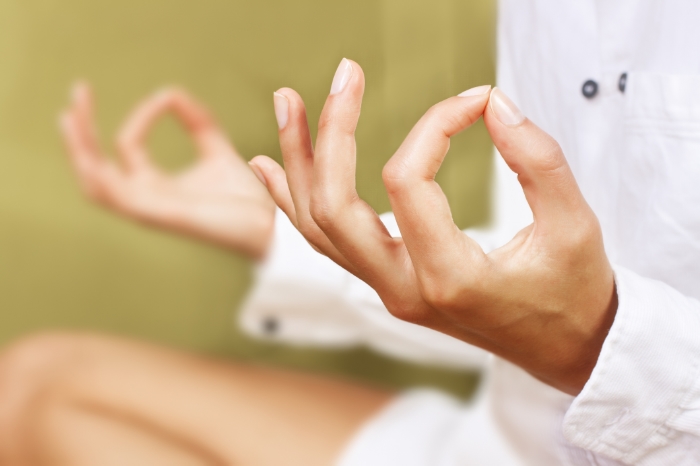 75-MINUTE GUIDED MEDITATION SESSION
$125
- Intention setting
- Goddess card reading
- Custom recorded guided meditations available
- Meditative music to relax, restore, renew
- Readings and parables that translate to everyday living
- Yoga Nidra for a deep, reflective, conscious relaxation
ENJOY THIS GUIDED MEDITATION TO SOOTHE DIGESTION
While sitting in silence, meditate and focus on positive affirmations to soften and soothe an irritable bowel.
Find a comfortable, easy seated position. If your back is not comfortable sitting on the floor and you think you won't fall asleep, you may lie down.
Softly close your eyes, soften your face and neck and shoulders.
Hands resting on the lap with the palms facing upward in the receiving mudra.
Take a long, full breath in through the nose, through the count of 6.
Release the breath out through the nose, through the count of 6.
Connect with your breath, making it your focus. Continue this several more times.
Send love and light to the abdomen and breathe deeply into the belly.
Release any physical or emotional tension in the body on each exhale.
With each inhalation clear any blockages or tension that may be held deep inside the intestine walls.
Clear any way you are swallowing down painful, indigestible, toxic emotions.
With each exhalation, release any anxiety and acidic thoughts held in the digestive tract.
Inhaling, the stomach and digestion feel peaceful, calm, healthy, nourished.
Exhaling, release feelings of insecurity, grief, frustration, guilt, worry, shame and powerlessness.
Digestion works 24/7. Honor its intricacies and abilities to function as it should.
Be accepting, be peaceful, be pain-free and loving.
No longer carry worry and responsibilities that are not yours.
Let go of pressures, let go of the past, live in this present moment.
Inhale the word LET,
Exhale the word GO...
Your thoughts create your reality.
Choose only loving thoughts to support and nourish your body, mind, soul.
Feel self-esteem and confidence building within you.
Feel digestion comforting, grounding, nourishing, relaxing within you.
Have patience, trust and love for the beautiful, radiant being that you truly are.
Bring hands to your heart center.
Inhale to chant Om 3 times...
Exhale, bow your head,
Namaste
"Focusing on the act of breathing clears the mind of all daily distractions and clears our energy enabling us to better connect with the Spirit within." Author unknown
Experience an Audio Guided Meditation here
Please look through suggested Meditation Books here